Simplify Your Life With Magnets – Our Customer's Applications
/
August 3rd, 2018
/
There are currently 0 comments
Here at Magnet Expert, we are proud to supply businesses and general consumers throughout Europe with their magnets! We're always sad to part with them as they embark on their journey, but we know they are on their way to serve an important purpose for our customer.
Once the magnets are received and are applied to the solution, we love to see where and how our magnets are being used. Whether this is in a product a business is manufacturing, or a life hack around the home, it's great to receive pictures from our customers. We have a whole host of them in our customer applications, check them out.
More recently, we launched a campaign to see how our customers are using our magnets; some of the results are truly inspiring and we felt it was best to share these motivating solutions!
If you have a magnetic application that you would like to share, please email marketing@magnetexpert.com with your pictures and a brief description of how you are using the magnets; we'll get right back to you!
Here are some of the uses of magnets we received from our customers…
Hanging Artwork with Magnets and FerroPaint®
Claire painted her wall with FerroPaint® to create an engaging surface magnets would attract to. Hanging artwork with small, strong neodymium magnets is instant and allows for flexibility within her design.
Products used – FerroPaint® and circular Neodymium discs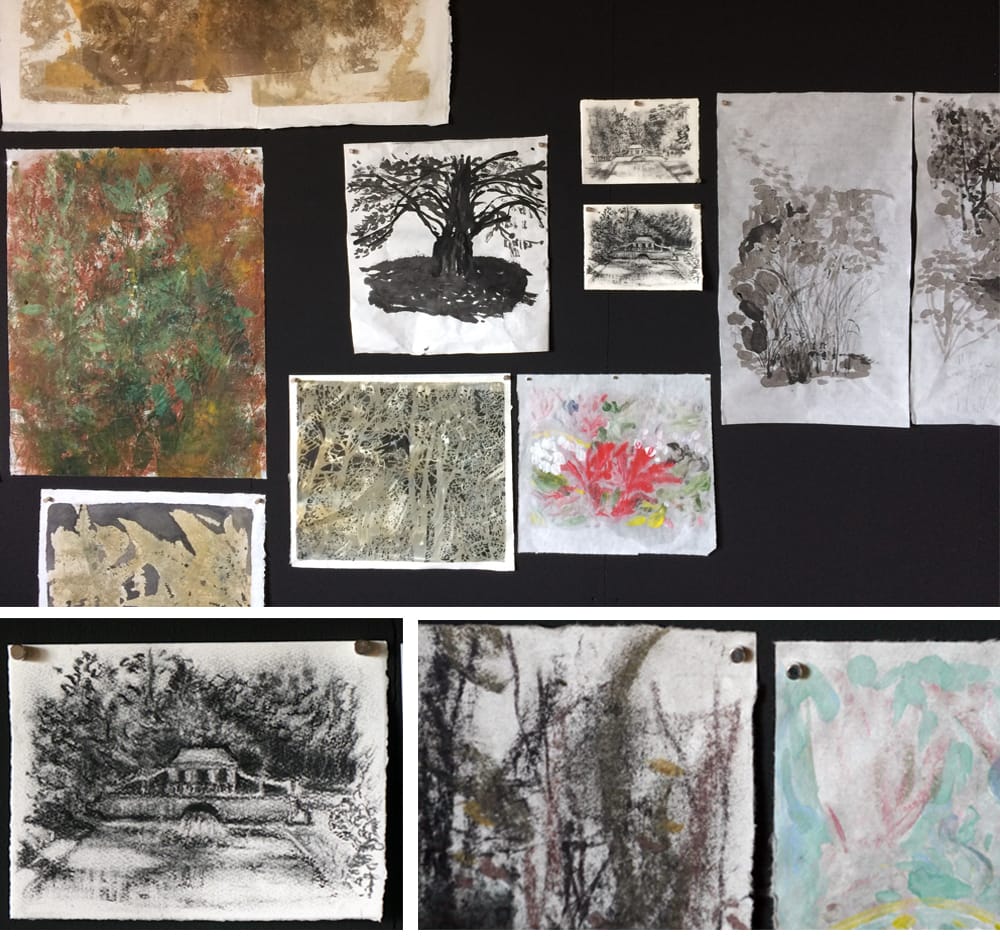 Removing Ferrous Content from Fire Pits
Jennifer uses a small but strong alnico horseshoe magnet to filter ferrous materials from the ash in her fire pit. For her job, she burns a lot of wooden pallets and they leave behind various screws and fixings. Without the magnet, it would be difficult to filter the ferrous objects from the ash.
Product used – Alnico Horseshoe Magnets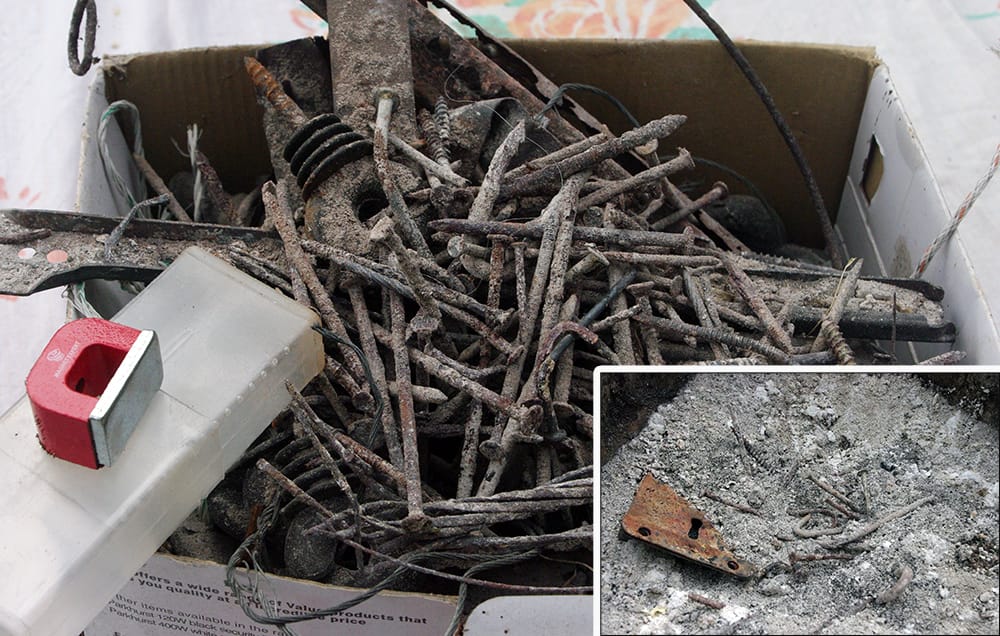 Office Target Games
Peter and his work team, the 'Party Raccoons', have competitions to see who can land magnets closest to the centre of the target. It's a great game to get you away from the desk to re-charge for 5 minutes! Give it a go?
Products used – Office and Noticeboard Magnets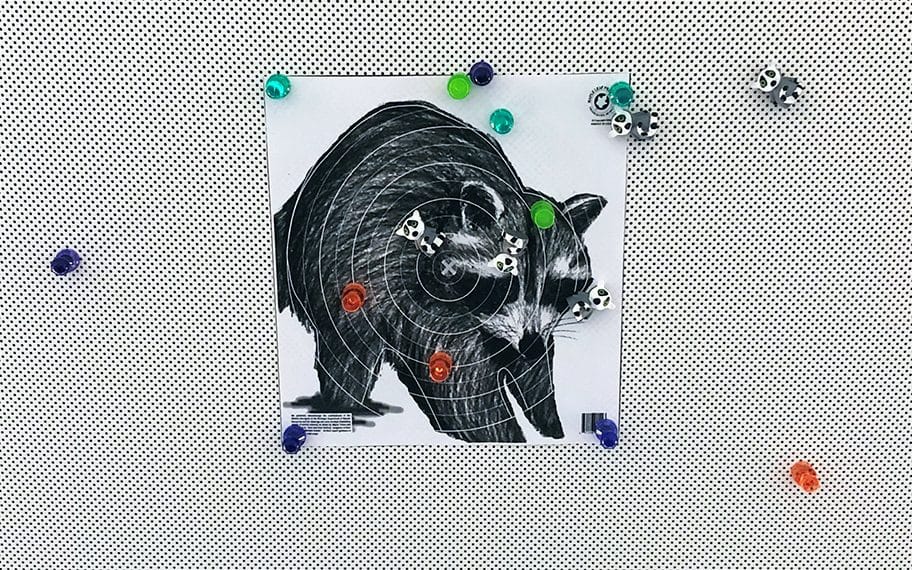 Craft and Model Functionality
This craft and model project is something David has worked on for years, and we think it's amazing! The model has a motor beneath the swimming pool that rotates a disc with magnets embedded within it. The magnets attract to the magnets on the swimmers' bodies and they rotate around the pool, giving the impression they are swimming. Great innovation, David.
Small Neodymium discs with Super Glue.
Craft and Model Applications
Another great model and craft solution, this time sent in by Alan and Rita! They use magnets to hold models together and to place them on stands. By using magnets, they allow the models to be adapted quickly; for instance, the turret on the tank can change direction whilst the tank holds position. Great work, Alan and Rita!
Product used – Small Neodymium discs with Super Glue.
Homemade Fridge Magnets
Our next customer, Aurora, is using small circular neodymium magnets to turn small crafts into a fridge magnet! This application has endless possibilities, as almost any figure can have a magnet glued to the back. Our personal favourite has to be the owls!
Product used – Small Neodymium discs with Super Glue.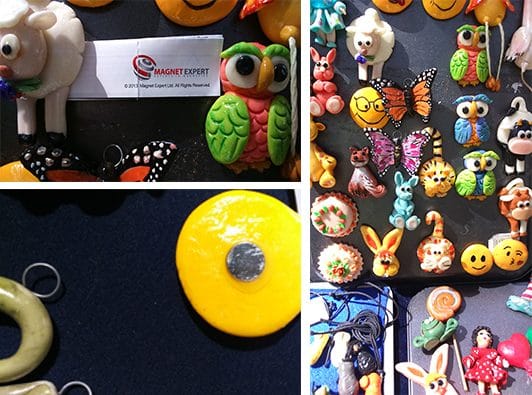 Homemade Rock and Wood Magnets
Marie got creative with rocks, wood and magnets and created these beautiful fridge magnets. We like how something so simple can be crafted into something so special; you might say we 'love' them!
Product used – Neodymium discs with self adhesive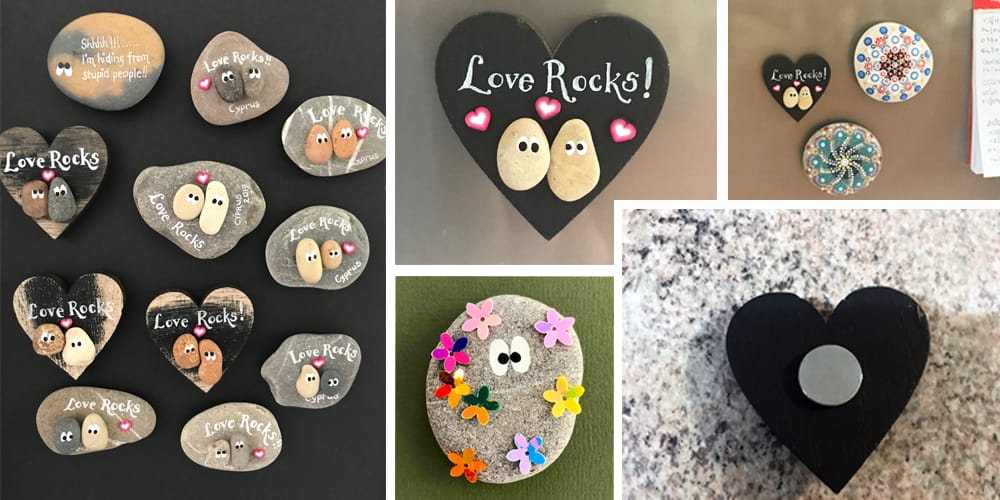 Storing Extra Drill Bits
Tradespeople can never had too much storage, as was the case for Ian! He had a couple of extra drill bits that he needed to keep safe, so he glue two rectangular neodymium magnets to the inside of his carrier. Good work!
Products used – Rectangular Neodymium magnets with Super Glue
Bottle Opener
Brian wanted to get creative and designed a homemade bottle opener using wood, magnets and a 10 pence piece. The magnet is embedded into the top of the wood and catches the bottle top when it is levered off with the 10p coin. Handy, ey?!
Product used – Neodymium rod magnets
Swimming Pool volleyball Net
If you have the luxury of a pool in your back garden or while on holiday, you will know how fun inflatables can be. Our customer, Finbar, sent in this application which uses opposing clamping magnets with M6 eyebolt fixings. The magnets hold the inflatable in place and offer a semi-permanent fixing that can be put together and taken away as you require, much quicker than fiddly knots! Good stuff, Finbar!
Product used – Clamping magnets with eyebolt fixings
So there we have it, a whole range of examples where our customers are using our magnets for their applications. We would like to thank all our customers for sending in their solutions and helping to inspire others.
If you are reading this and would like to submit your magnetic solution, then please get in touch by sending your images to marketing@magnetexpert.com with a short explanation of how you are using our magnets. T&C's apply.