6 Questions About Our Personalised Fridge Magnets
/
November 17th, 2021
/
There are currently 0 comments
Our customers have many questions when it comes to taking their most favoured and special memories and making them magnetic, we've put together a list of six of the most frequently asked questions below.
So, you'll know absolutely everything you need to about our custom fridge magnets.
How are custom fridge magnets made?
Our custom fridge magnets can be made in a matter of minutes.
After you've selected the style of fridge magnet you can customise the design by importing your chosen photo/s, text, or logos, or alternatively we have a design service available where we can bring your idea to life.
Can I use more than one photo on my fridge magnet?
Yes, we have the choice of both single photo and multi-photo options.
We also offer a range of different magnets, so you can choose the style of magnets that best suits your style.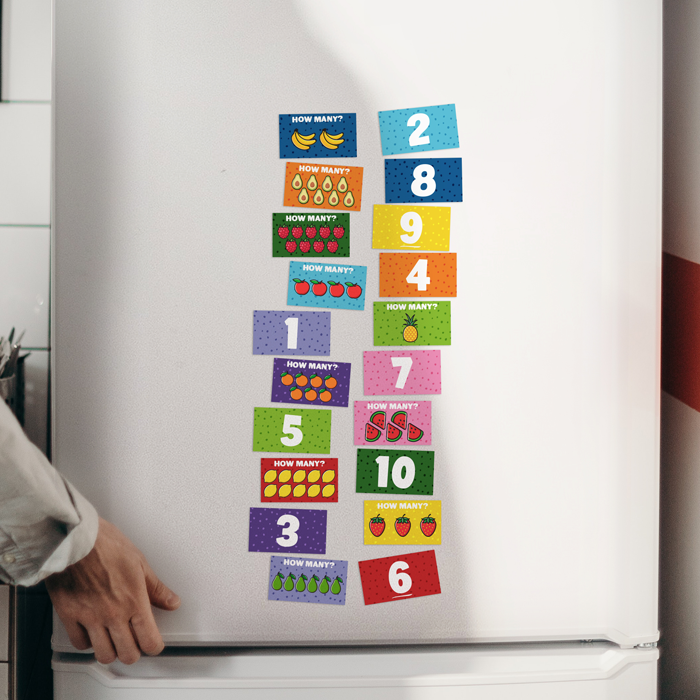 Do your picture magnets come in both landscape and portrait formats?
Yes, you have the freedom to choose the orientation of your print when uploading your artwork, or if you require your custom-designed print in either landscape or portrait when being designed, inform our in-house design team.
Can I add text to my photo fridge magnets?
Yes, adding text couldn't be simpler. If you have artwork that contains both imagery and text, we have the capabilities to print these.
Can I use them as save-the-date magnets?
Yes, we even have an application/landing page showing our save the date magnet designs. Get your inspiration here.
What range of printable magnets do you offer?
We offer a vast range of printable magnets including magnetic sheets and noticeboard magnets.
View the entire range of printable magnets below.

Need Bulk Quantities?
If you're looking to order a larger quantity or have any general questions or queries regarding the custom printable magnets, then please feel free to get in touch with our sales team on 0845 519 4701 or via email sales@magnetexpert.com who are more than happy to help.