GOOD TO KNOWS ON OUR ELECTROMAGNET RANGE
/
September 11th, 2020
/
There are currently 0 comments

Electromagnets are also commonly known as solenoids and we have a wide range of energise-to-hold and energise-to-release available to suit many applications. They utilise electricity to provide a strong magnetic hold or release in both manual and automated holding and handing applications. Below you will find all the good to knows and differences of both ranges.
Product Specification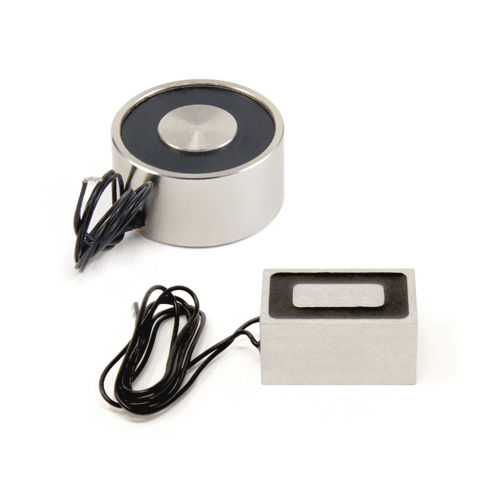 Energise-To-Hold
Energise-to-hold electromagnets, as their name suggests, become magnetised when an electric current is applied. This provides a secure magnetic hold leading to efficient performance for many automated and lifting applications. This magnetic field then completely disappears when the power is switched off. All our electromagnets are supplied pre-wired for attaching to a power source (not supplied).
Sizes ranging from 12mm to 203mm
Pull strengths from 1.8kg to 907kg
Available in circular and rectangular shapes
Mounting holes from 3mm to 10mm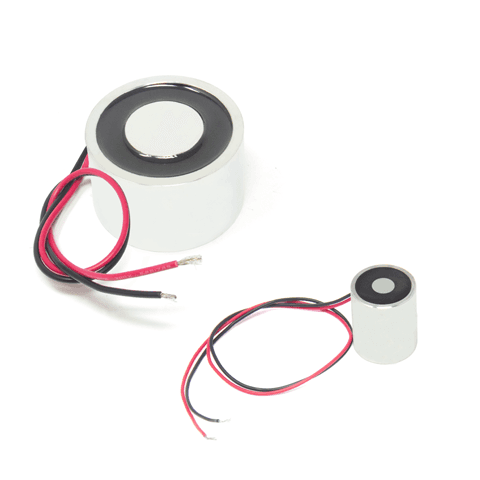 Energise-To-Release
Functionality of the Energise-to-release are slightly different to our other electromagnets as they work in the opposite way. Energise to release or electro-permanent magnets are always "on" when no current is applied. When an electric current is applied, the magnet turns off. Circular electromagnets provide great versatility for working on a variety of surface sizes. These magnets are connected through either a 6VDC or 24VDC current.
Sizes ranging from 17mm to 100mm dia
Pull strengths from 2kg to 150kg
Available in circular shapes
Mounting holes from 3mm to 8mm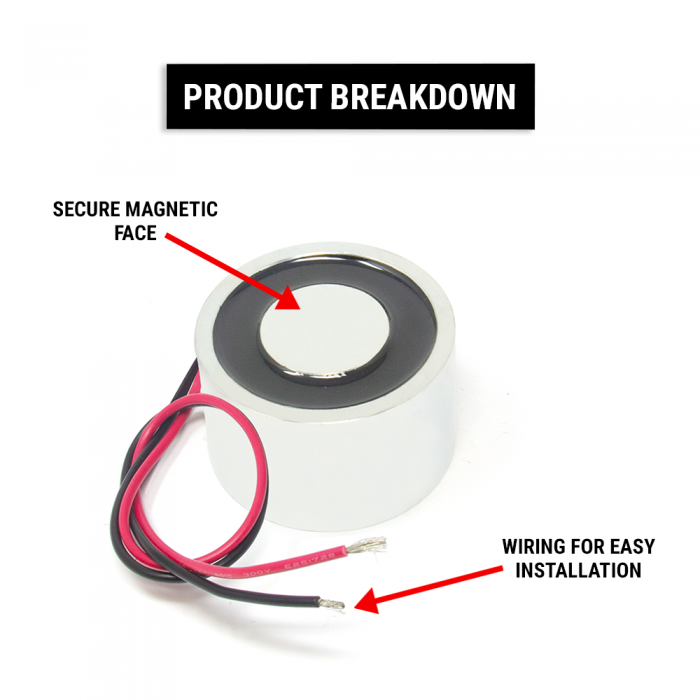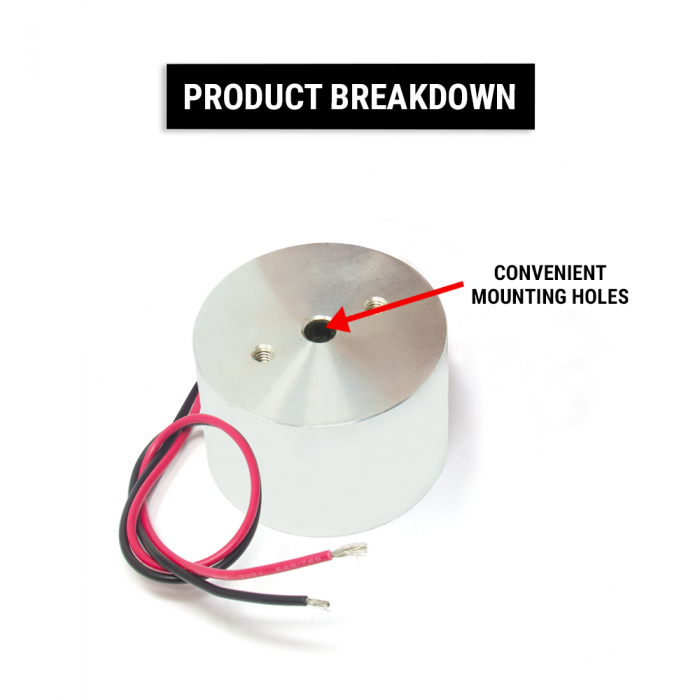 Common Applications
Common applications for these electromagnets include access control on fire and security doors and hatches, machine guards, automated assembly lines, robotics. If you require any advice about the application of electromagnets, please call our technical sales team today on 0845 5194701.