MAGNETS AND THE OUTDOORS
/
June 30th, 2020
/
There are currently 0 comments

The smell of BBQ's, going on new adventures and running for cover when the British rain appears, we wouldn't change our summer for the world. Whether you have decided to go camping, caravanning or have your own motorhome, it's time to get on the road appreciate your local holiday destinations. With this in mind, we have put together some helpful tips and tricks to help you make the most of your local summer holiday!
MAGNET CAMPERVAN/OUTDOOR HACKS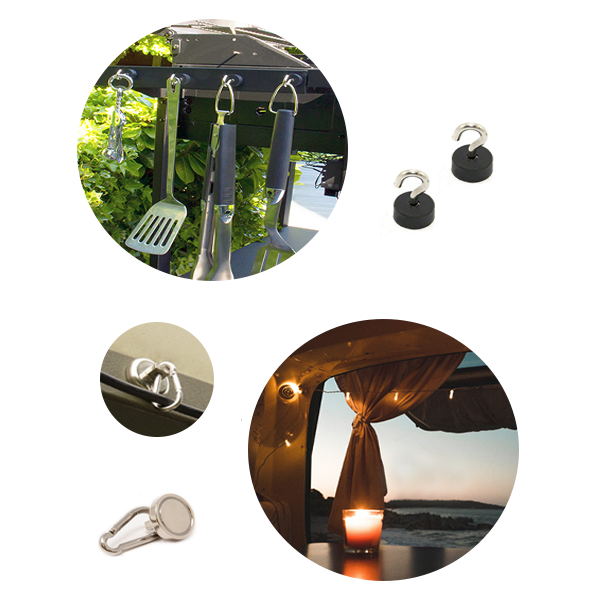 HOOK & CARABINER MAGNETS
Magnetic hooks are great for creating storage space! Simply attach the magnetic hooks to the side of your BBQ's or onto the walls around your caravan's kitchen and hang your BBQ and kitchen utensils.

Or why not set the scene? Attach our carabiner magnets around the outside of your caravan and thread fairy/outdoor lights through the loops. Ideal for those late night with friends or for a nice romantic meal!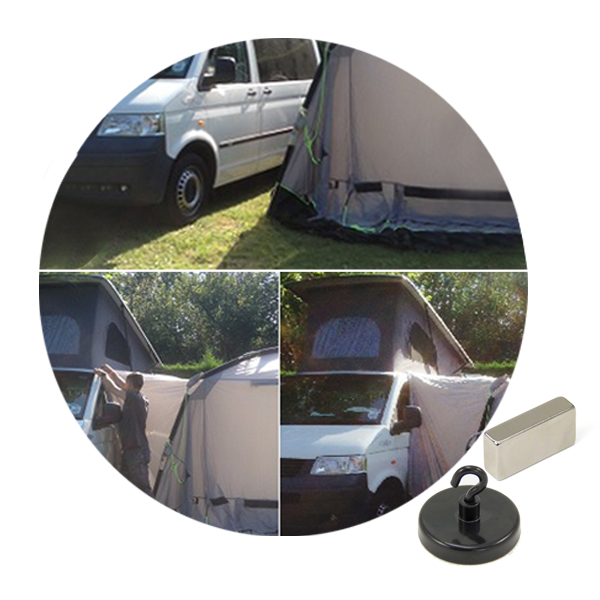 ATTACHING AWNING 
Applying magnets into the hems of your awning sheets allows you to pin the awning securely to your caravan. Using magnets also avoids making any permanent fixings that could result in damages your caravan. What's more, the magnetic awning can be taken down with ease. 40mm x 10mm x 20mm rectangular N42 neodymium magnets have been trialled and tested by one of our customers, you can view there application here.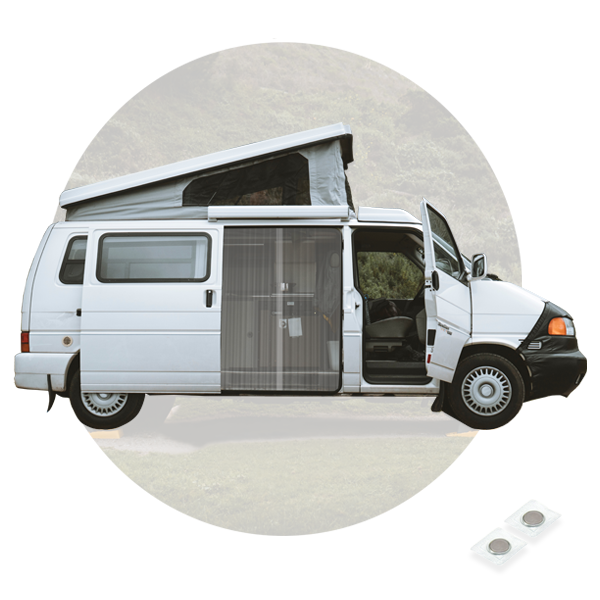 DIY MAGNETIC FLY SCREEN
With just some Sew-in magnets, and some mesh material you can create your own magnetic fly screen. Great for stopping those bugs and flies from entering your campervans this summer!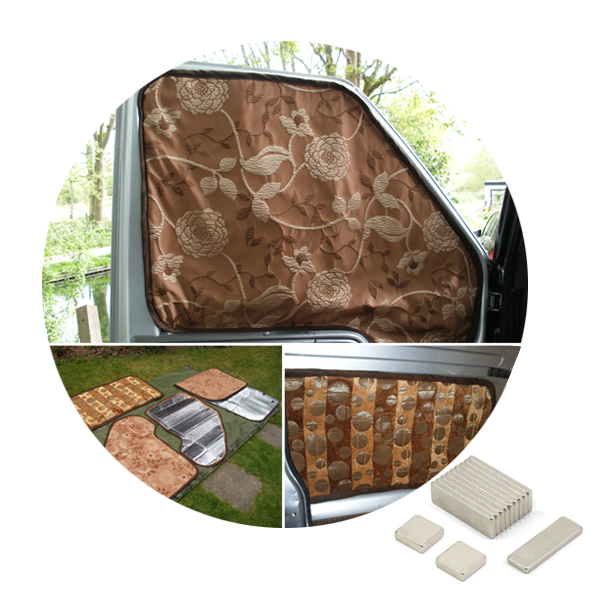 DIY MAGNETIC CURTAINS 
Light seepage is a common problem amongst caravans and campervans. Our solution is simple, create your own magnetic curtains! The magnets will securely hold the curtains in place, whilst creating a sealant-like effect around the window to stop the light from seeping through. Find out how easy it is to create your own magnetic curtains here.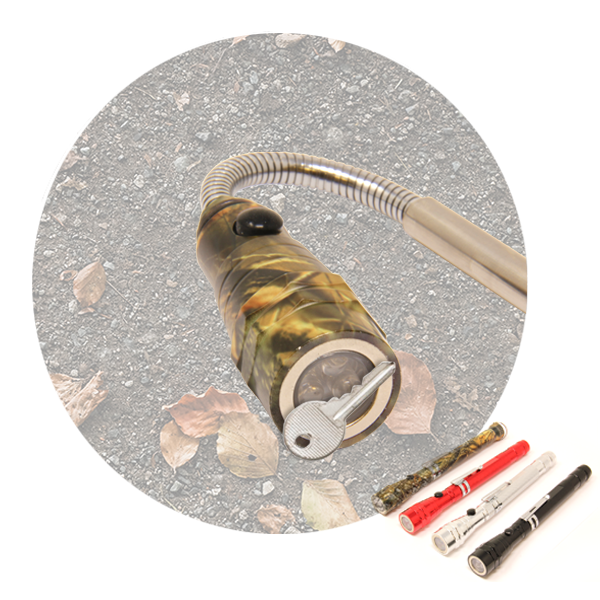 MAGNETIC TORCHES
Lightweight and portable, our magnetic torches are a must have gadget for your camping trips. These magnetic torches are also extendable allowing you to retrieve any dropped keys or other ferrous camping materials, saving you hours of searching in the dark.
---
ACTIVITIES TO DO ON YOUR TRIP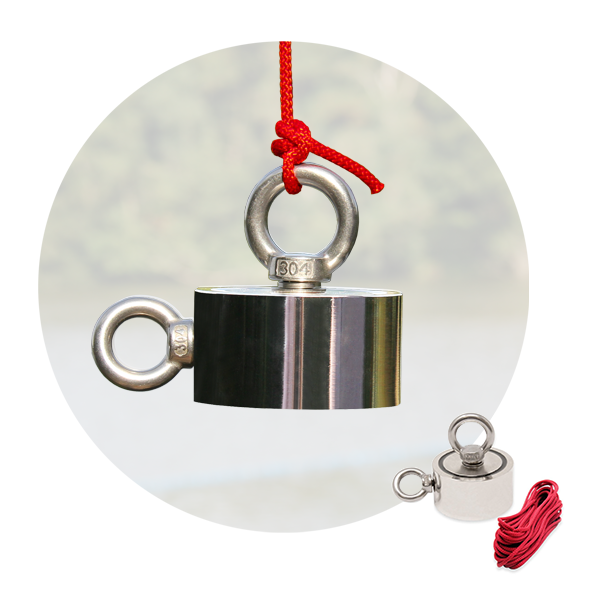 MAGNET FISHING
Now your campervan is set, it's time to have some fun! So, why not try a new hobby? From beginners to advanced fishers, our range of magnet fishing kits suit everyone. Looking for some tips and tricks? View our magnet fishing guide here. Always ensure that your findings are cleared away from any footpath or walkway and respect the environment around you and always read the magnet warning sheet before handling.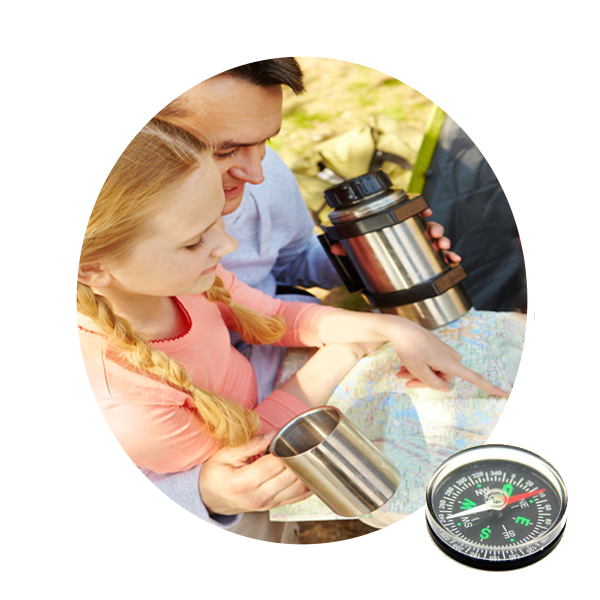 COMPASS
It's time to dust off those walking boots and plan your trail. Our pocket-sized compass is a must have item for the intrepid lover of the outdoors or is a great activity to teach the children, guaranteed to provide hours of entertainment, whilst teaching them a handy life skill.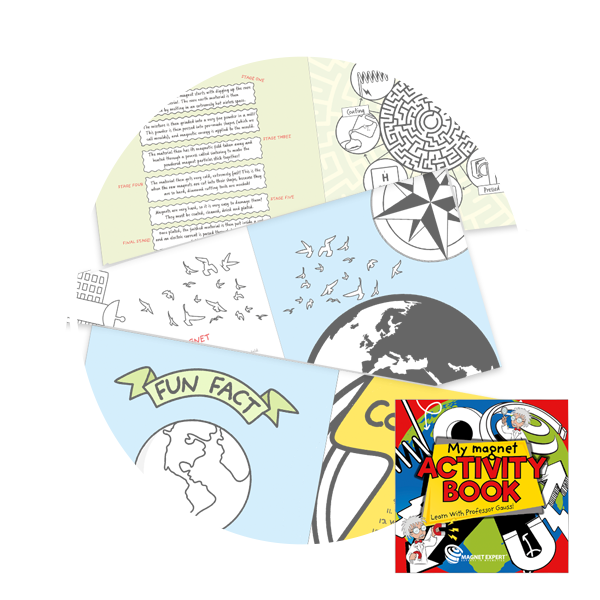 ACTIVITY BOOK
Unfortunately, the weather isn't always reliable on camping trips and it could mean you may need to retreat to your campervans for the day. Your children may need distracting during this time. With this in mind, we have created an activity book for you to print off for your trip. The book includes activities, games and learning materials. All inspired to keep your child entertained whilst learning some fun facts about magnets!