3 Magnets That Could Help Improve Your Health
/
November 21st, 2021
/
There are currently 0 comments
If you suffer from injury pain or arthritis, magnetic field therapy may be the ideal solution to soothe and ease your pain. Magnetic therapy is a popular theory built on the idea that if you put a magnetic field near your body, it's believed things will go back to normal.
Whilst it isn't Scientifically proven, many people contact us to say how pleased they are with the results of using magnetic therapy.
We all have a natural magnetic and electric field; every molecule has a small amount of magnetic energy in them. The idea behind magnetic field therapy is to rebalance your magnetic fields.
So why not explore our range of therapy magnets?
Therapy Bracelets –
Static magnetic field therapy uses magnets on the body to help boost your overall health, by helping treat certain conditions such as arthritis, headaches, and more.
Magnetic bracelets help improve circulation and blood flow, increase oxygen pick up, provide more energy, and are known to help ease pain including back pain, headaches, and injury pain.
Made with the world's strongest magnetic material our beautifully presented magnetic bracelets come in a vast range of colours, styles, and designs allowing you to find the bracelet you desire.
Every bracelet comes with a link removal kit and instructions to easily change the length of the bracelet to fit any wrist. Additionally, every bracelet is presented in a gift box, so is perfect to give a special person in your life.
Sports Therapy Bracelets
Boost your overall health while also competing in your favourite sports with our unisex magnetic sports bracelet, available in black, white, blue, pink, and red.
Emulate your favorite athletes and complement your active lifestyle by improving circulation and blood flow with a stylish magnetic bracelet that combines the magnetic field of two neodymium magnets with the comfort and durability of premium silicone.
Our adjustable magnetic sports bracelets are made from waterproof silicone and quality stainless steel for maximum durability and can be worn on either wrist.
Even if you're looking for the ideal gift for the athlete in your life, every bracelet is packaged and presented in a gift box.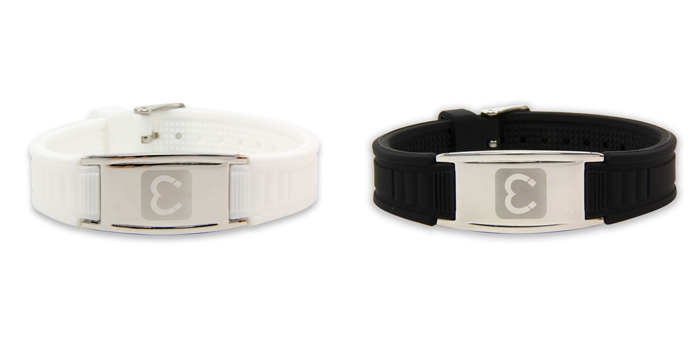 Magnetic Insoles
On your feet all day? Are your feet killing you? Then why not do something about it with therapeutic insoles.
Supreme comfort from heel to toe, our magnetic insoles are designed to be used every day and combine shock-absorbing felt-topped rubber with a deeply penetrating magnetic field produced by six rare earth neodymium magnets.
These magnetic insoles are designed to fit your favourite footwear and provide added comfort throughout your day, thanks to 4mm thick rubber with additional felt reducing shock and increasing your comfort.
There's never been a better time to put your foot down and demand comfort.