Celebrate World Photography Day with magnets!
/
August 19th, 2020
/
There are currently 0 comments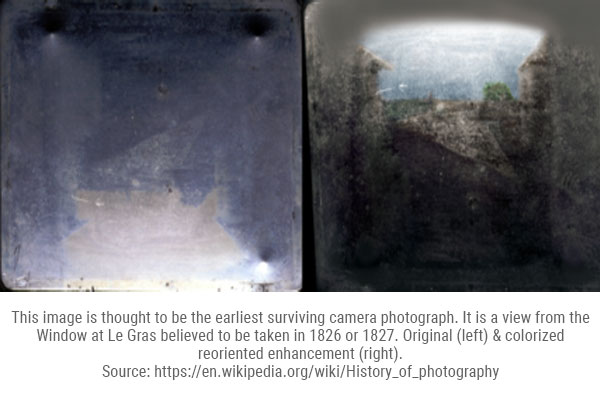 This history of World Photography Day
World Photography Day is a day where we appreciate the art and origin of photography. This day was introduced by the French government on August 19th, 1839 as a gift free to the world. Nicéphore Niépce, was a French inventor, who is credited as the inventor of photography and a pioneer in that field. The process Niépce made took 8 hours for an image to develop. This then led to his associate Louis Daguerre inventing the photographic process daguerreotype, this process took less time and provide much clearer images. The photography process has come a long way since then and is something each of us do on a regular basis.
How do I celebrate World Photography Day?
It's time to grab your disposal cameras, digital cameras or even your mobile phone and go out taking photos. Or perhaps you can hire a camera and teach yourself how to take some proper photographs. There are also museums all around the world that celebrate famous photographers or cameras themselves. This day is simply dedicated to taking photos and appreciating photography for the art form it is. Once you've taken some photos it's time to get more creative and display your work. Below you'll learn some cool ways on how you can display your photographs with the help of magnets!
Photography display ideas with magnets:
Chicken wire, adhesive Neodymium magnets & Neodymium disc magnets

Create your own photo display with some magnets and some chicken wire! With pillars or some strong scissor cut the chicken wire to your acquired size. Use the measurements to mark on your wall where you would like the fixture point to be. Then with our adhesive Neodymium magnets, peel and stick them on your markings. We always advise to leave the adhesive to cure for 24-32 hours before using. Next place the chicken wire up against the fixture points to secure into place. Finally, with some of our Neodymium disc magnets, simply place the photos up to the wire and use the magnet to pin the photo into place. For an added touch why not thread some fairy lights through the wire to create a more eye-catching display!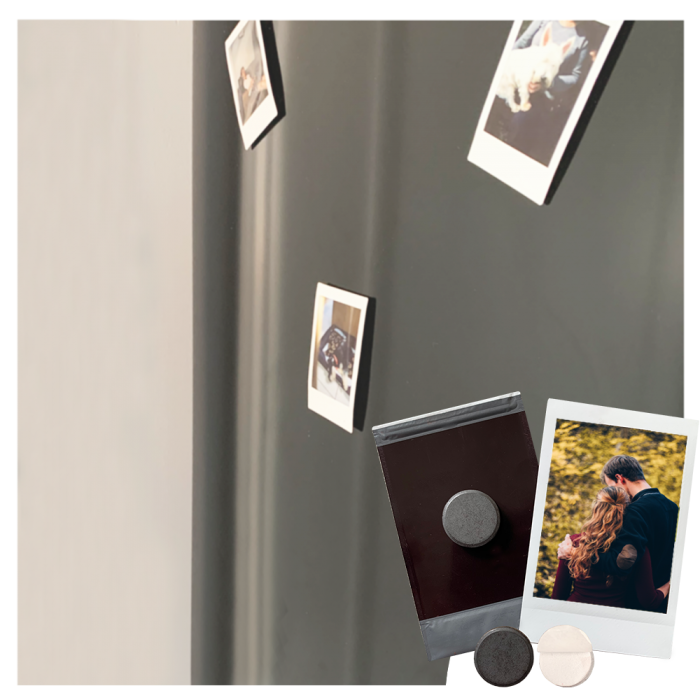 Ferrite Magnets
Ferrite magnets offer excellent value for money when pull strength is not the most important factor. Magnetised on one side with a layer of self-adhesive foam on the other. With versatile foam adhesive, they are perfect for turning pictures and mementos into fridge magnets. Simply peel off the adhesive cover and stick to the backs of your photos. We always advise to leave the adhesive to cure for 24-32 hours before using. Then simply place your photos to your fridge or any steel/ferrous surface!
Magnetic photo wire

Alternatively, why not try our quirky magnetic photo wire, this is a great accessory for displaying photos around your home, office or even your campervans! Keep memos, phone messages, create your own photo collage or a super cute card display with this extra length magnetic wire. The wire comes with 2 loops for easy and versatile hanging and 15 sleek magnets.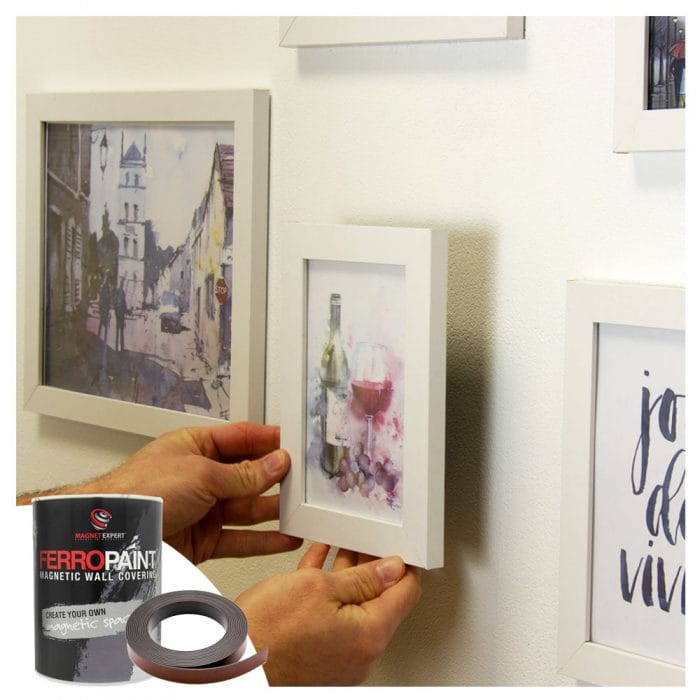 Create magnetic photo frames
with magnetic tape
Avoid damaging your walls with nails or picture hooks with our magnetic solution! With our FerroPaint®, you can make your walls, doors, and other surfaces magnetically attractive. Create your own magnetic photo frames by sticking some of our MagFlex® 19mm wide tape with premium self-adhesive to the backs of your photo frames, allowing a minimum of 24 hours for the adhesive to cure. Then finally fill your photo frames and apply them to the wall. For the full step by step guide of this application please click here.