Clink, Happy International Beer Day!
/
August 7th, 2020
/
There are currently 0 comments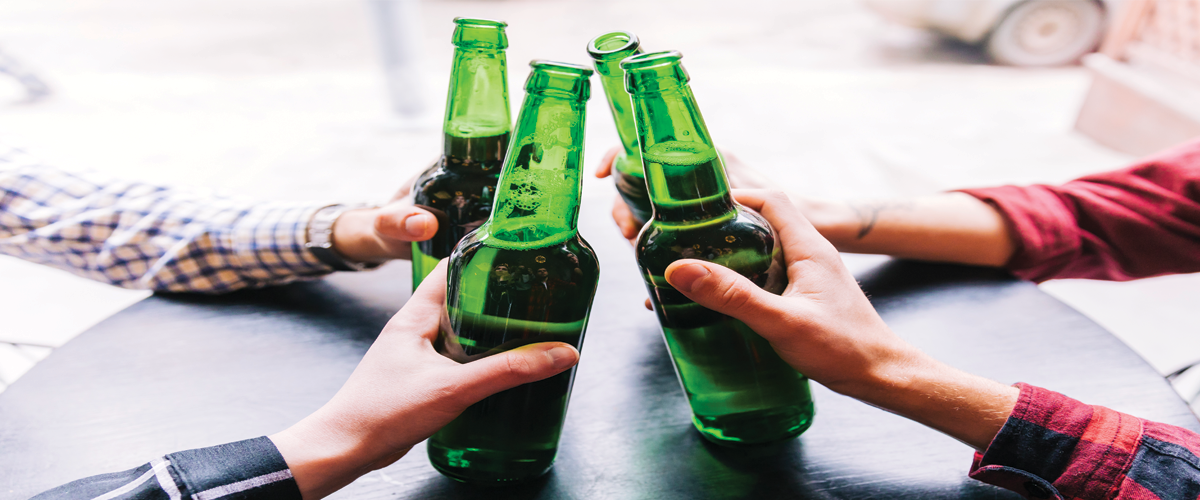 You'll notice when you go into your local pub or any pub around the world there is guaranteed to be rows and rows of beer taps full of various types of beers. We all have our favourites, and today is the day for enjoying one and giving a toast to International Beer Day!
International Beer Day was born in Santa Cruz, California, where the founders felt it was important to celebrate the craft of brewing and showing appreciation to those who craft and serve beer. So with all this excitement, it's time to stock up your fridges with your favourite drinks…
Uh oh, is your fridge already full? Don't worry, we have you covered with our very own magnetic bottle holder, the perfect storage spacing solution. Introducing Beverage Buddy!

Store 6 of your favourite beers, lagers or soft drinks in the coolest way possible with each strip featuring three super-strong Neodymium magnets. Apply your new bottle holder to the top of your fridge, shelf or cupboard with the impressive self-adhesive strips. Once in place, your Beverage Buddy will store your bottles proudly, freeing up space below for the everyday essentials.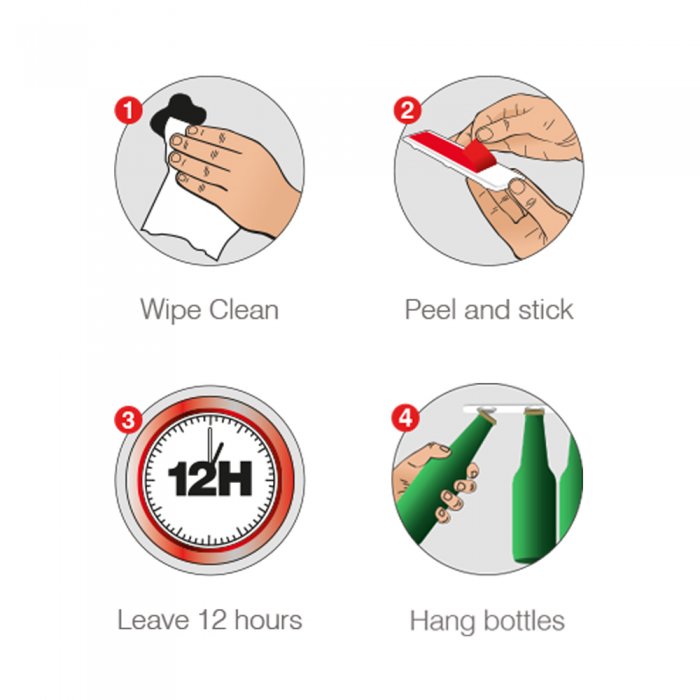 Easy to apply…
Step 1)

Start by wiping clean your surface and ensuring it is clear of dust and other marks.
Step 2)
Once it's dry, peel away the protective sticker from each strip and reveal the self-adhesive. Apply the adhesive side to your surface, whether this is the roof of a fridge or underside of a shelf.
Step 3)
Wait at least 12 hours for the adhesive to fully cure.
Step 4)
At this point, your new drinking partner will be ready to store your bottles, jars and containers!

There are 3 rules of International Beer Day

The founders of the Beer Day declared three reasons for the day, they are:

1. Get together with friends and enjoy and appreciate the taste of beer.
2. Celebrate those responsible for brewing and serving beer.
3. Unite as one across the world and celebrate the beers of all nations together on this day.
Make sure you follow the rules and with that we would like to make a toast, here's to International Beer Day and to Beverage Buddy… CHEERS!


Please drink responsibly, for further information please visit drinkaware.co.uk