5 Amazing DIY Projects Using Magnet
Magnets are amazing, aren't they? Don't take it from just us, magnets can play a huge part in bringing some of your wildest ideas to life, we've had hundreds of customers call and email to tell us about their fantastic idea or creation and how our magnets were crucial to their existence.
We've put together a list of the 5 of the most incredible customer applications sent it below, from weird to wonderful each application is fascinating in its own way.
From a magnetic mobile disco to hanging your tool bag and even making your family's favourite board game magnetic we're sure you'll be inspired and amazed at our customer's incredible applications.
Magnetic Mobile Disco
One customer got in touch to tell us how our magnets had played a key role in starting up their own business. The Hush Club is a bespoke party experience brought directly to you with their unique sequinned DJ booths, the perfect attraction for any party!
Having used 300 of our Neodymium (N42) pot magnets in the creation of this mobile disco we were fascinated to find out how exactly our magnets were used.
The simple but effective application saw the top thread of the magnet being screwed into place onto the frame of the trailer, allowing hundreds of interlinking 30cm squares to be attached to the magnetic face to give The Hush Clubs main attraction a real shine to catch your eye.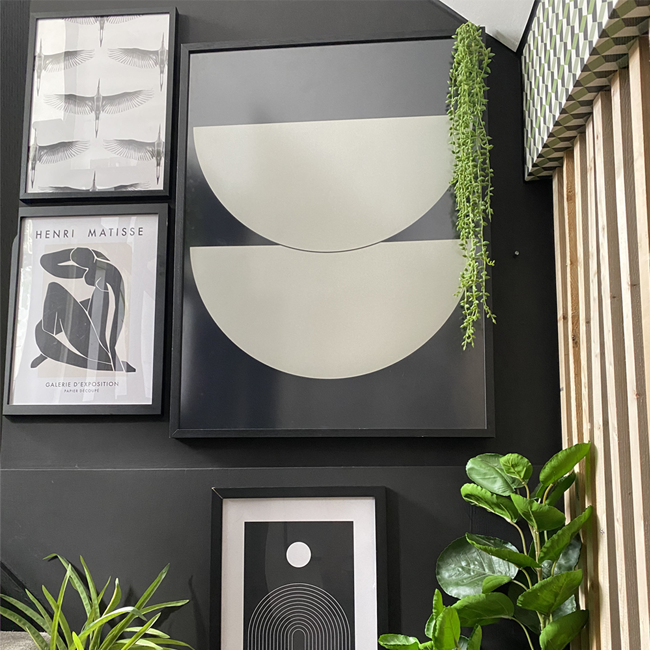 Magnetic Photo Frames
If you're looking to make your house a home, here at FIRST4MAGNETS we believe it's the personal touches that add comfort and sentiment to your house.
DIY & Home Décor expert, @thisenglishhome, was able to create a stunning damage free gallery having made magnetic picture frames using our NeoFlex magnetic tape.
Bringing this idea was made even easier for Victoria, having painted her walls with FerroPaint® our magnetic tape was able to provide a secure hold instantly and proudly display any pictures, photos or artwork Victoria wanted.

DIY Magnetic Bottle Opener
We love nothing more than bringing your ideas to life and providing solutions to our customer's problems and thanks to Steven, our magnets were able to do both!
Having used a bottle opener fitted to a wall while at a party, Steven noted the lighting-fast reactions you needed to catch the falling bottle cap, before ultimately having to pick it up from the floor. Immediately, Steven had an idea and got to work creating his own wall mounted bottle opener, and the key difference was the introduction of magnets.
Using our 40 x 20 x 5mm thick Ultra-High-Performance N52 Grade Neodymium Magnet held in place with a generous helping of hot glue, Steven had created a bottle opener that would catch every cap after opening a bottle.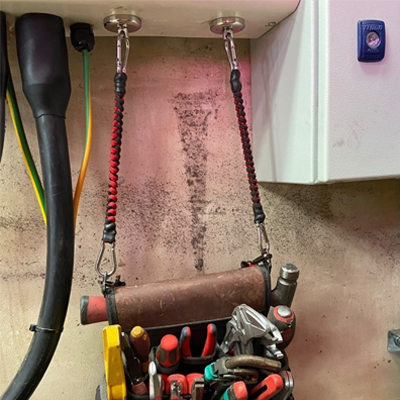 Hanging Tool Bag
Magnets don't only help bring your ideas to life they can make everyday life easier, Duncan, an electrician from Scotland, has been able to modify his tool pouches with magnets so they can be hung at a more suitable height for working.
Duncan purchased two different strength magnets, one 25mm and one 32mm Neodymium Pot Magnet with Carabiner. These strong Neodymium pot magnets with easy clip carabiner that's spring loaded, providing easy on-off holding making them ideal for holding signage, tools, ropes and more.

Making A Magnetic Board Game
Who doesn't enjoy a family game night? Although they can be hectic and sometimes end in tears, lifelong memories can be made playing board games with those closest to you. Our customer, Steven, got in touch to show us how he'd improved his families favourite board game to up the level of his family's game night.
Steven's problem was that the individual pieces when placed weren't lining up correctly and could be easily displaced causing a lot of in-game carnage at times. Steven's breakthrough thought to combat this was adding magnets.
Having measured the pieces, Steven ultimately chose to use our 4mm x 1mm N35 Neodymium circular magnets with 0.16kg pull. Using over 400 magnets in total Steven was able to get each piece routed and the new magnet glued in place before finally testing out his newest creation.