Four Simple & Safe Magnets Perfect for Your Kids
/
February 16th, 2022
/
There are currently 0 comments
Looking for a new way to help your child learn and develop outside of the classroom, well magnetic toys may just be the perfect answer, with a range of child safe magnets available for children of all ages find the perfect magnetic toy today!
Each product stimulates a growing child's mind in a different way, keeping them interested with a sensory or mobility feature, helping children of all ages continue to learn and develop.
No matter if they are looking for a surface to draw on in their room, squidgy putty to play with, build amazing shapes and structures or even become a scientist at home we have the perfect toy for them.
If you are still left looking, then be sure to browse the entire range of child friendly magnets on our website.
Magnetic Educational Kit
Our magnetic educational kit includes two Alnico bar magnets and fine iron powder making this kit ideal for experiments, science projects and all educational purposes.
The combination of iron powder and bar magnets is a great way to show the patterns of magnetic fields simply by placing the iron filing on paper and moving the bar magnet underneath the paper to see how the powder aligns with the magnetic fields.
Afterwards, place the powder back inside the resealable packet to use again and again. The iconic bar magnets are small enough to fit in your pocket but will still lift an impressive 1kg.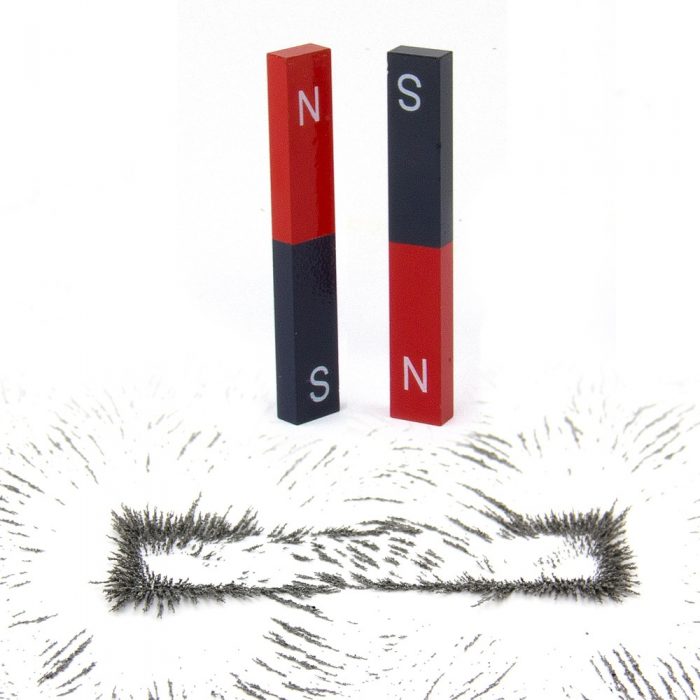 Professor Gauss Magnetic Chalkboard
Professor Gauss's Educational Chalkboard kits are the perfect tool to engage your child's imagination while they continue to learn with exciting and endless fun!
Made from a flexible ferrous material in which magnets can be applied, and a strong adhesive backing, the chalkboards can be easily applied to any clean, flat surface. What's more, the scratch-resistant and re-writable surface will keep children entertained for hours with no damage to the sheet!
Suitable for ages 3+ Professor Gauss's Educational Chalkboard kits are available in three different designs including Big Bear, Happy Hippo & our very own School Bus.
Horseshoe Magnet
Horseshow magnets are perfect for small hands and curious minds.
This vibrant red magnet is easy to handle due to its giant novelty size and is the right strength for children to use safely but also teach them about the force of magnetism.
The plastic coating makes the horseshow magnet tough and durable making them the perfect educational tool for young developing minds.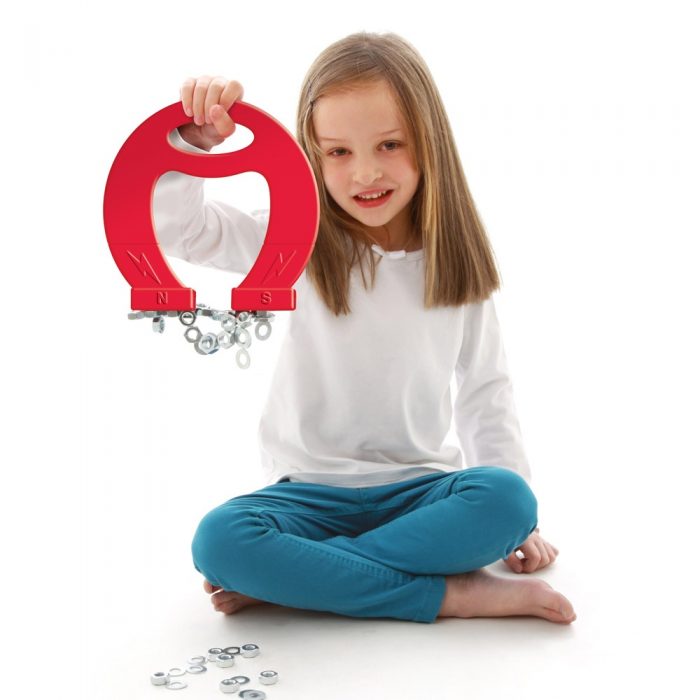 Fun With Magnets Building Blocks
Make sure the fun never stops with Fun With Magnets! The perfect toy for every child's educational and creative development with various shapes and colours there is no limiting a child's creativity.
Fun with magnets building blocks are available in a range of different size packs and have been designed with education, development and fun in mind allowing every child to bring the best out of their imagination. Watch as they build a range of shapes and everyday objects from blocks of different shapes and colours.