9 Trendy Ways To use Magnets At Home
/
April 11th, 2022
/
There are currently 0 comments
Trends come and go but magnets have been around forever… well since 600 BCE which the history of magnetism dates back to after the discovery of Lodestone, but with new trends, we see always see new and exciting ways that our customers are using our magnets.
We've decided to look back and compile a list of the nine most trendy ways our customers have used our magnets in their very own applications.
So if you're looking for a new and trendy way to use magnets in your next DIY project or even around your home then we have the perfect application for you below!
1. Magnetic Stud Finder
If you ever think about hanging a picture or mounting your TV, it's important to locate a stud before hanging anything heavy on your walls. So how do you locate them in your home?
By using one of our countersunk neodymium magnets… just like that!
2. Magnetic GoPro Holder
You can't get much trendier than vlogging! This is why our magnetic GoPro holder is one of the trendiest ways to use a magnet. Mount your camera to any ferrous surface and film whatever you desire like your very own DIY videos.
3. Magnetic Drill Bit Holder
Losing screws and drill bits can be a real pain for anyone who works in construction or enjoys DIY but this trendy magnet hack will give you a safe space to store your drill bits while you work!
Using just one countersunk magnet and superglue make sure you never misplace, lose, or fiddle around trying to find your different drill bits.
4. Magnetic Hoover Head
Keeping any workspace clean is important and this trendy magnetic hack helps pick up all screws, nuts, bolts and nails as you hoover and completely avoid scratching your floor!
Using either regular neodymium magnets and super glue or our adhesive backed neodymium magnets which can be stuck to any clean flat surface you can recreate this trendy hack.
5. Campervan Curtains
A new trend that has rocketed in recent years has seen many people restoring and renovating old vans into campervans. Part of this trend requires making curtains to keep light out.
We've had several customers get in touch to tell us how they used magnets to make their campervan curtains secure by sewing magnets into the seams.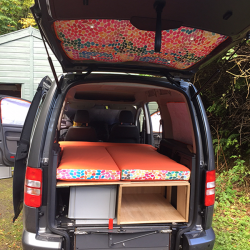 6. Hanging Tool Bag
This magnet hack is useful for all construction workers, especially those struggling to carry their tool bag or bend down all day, hang your tool bag with magnets.
Using our 25mm and 32mm Neodymium Pot Magnets with Carabiners, one customer, was able to make a convenient way to store his tool bag and tools around every workspace.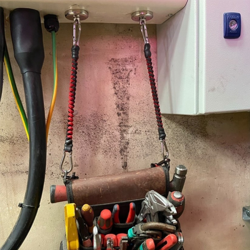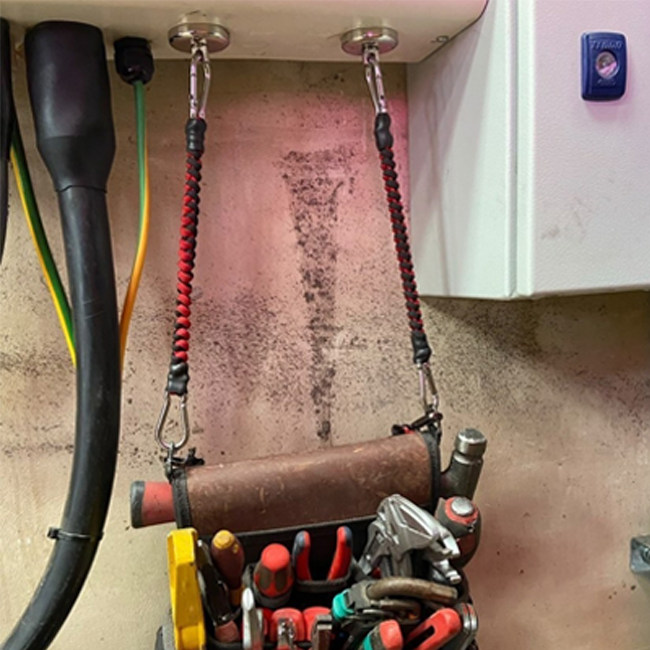 7. Bonfire Cleaner
What's better than enjoying a nice bonfire in the summer?
Now thanks to this magnetic hack you can clean up your bonfire with ease! Any screws, nails or any ferrous objects will be collected easily without getting your hands dirty!
All you'll need is one of our ferrite ring magnets and a bucket – simply place the magnet in the bucket, hover it over the bonfire remains and attract all of the ferrous debris.
8. Bi-folding Doors
Most modern homes will come with bi-folding doors, but several of our customers have got in touch with questions about ways to keep their doors held together when they are open and folded.
The solution is our rubber coated countersunk magnets, which are great for outdoor applications as the rubber coating protects the magnet from corrosion and provides a soft impact when the doors fold into each other, protecting the doors from knocking against each other.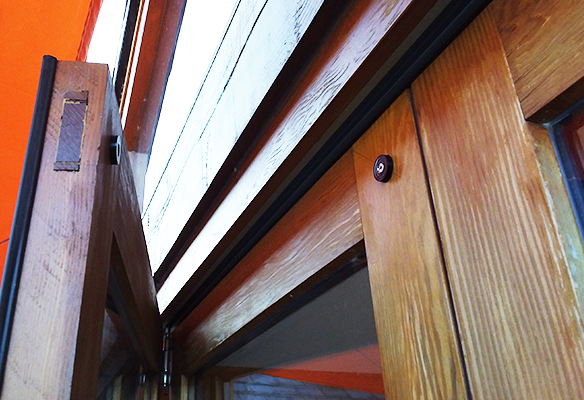 9. Anvil Silencer
If you enjoy a spot of blacksmithing or are looking at taking up the hobby then this magnetic hack is essential. See how using a magnet can help silence the ringing noise produced by an anvil when hit.
Traditionally blacksmiths have used metal chains wrapped around the anvil to help silence the loud ringing noise, however by using a smaller, lighter and cheaper magnet you can get the same results very easily.